DIESEL TRACTION GROUP
Welcome to westernchampion.co.uk home of the Diesel Traction Group (DTG) online with details about D1015's mainline railtours plus news, updates and information on all our locomotives.
NEWS and UPDATES
10th February 2014
Railtour report now added for No55 'The Chiltern Champion I & II'.
D1015's next railtour is Vintage Train's 'The Devonian' on Saturday 26th April 2014. See the Western Champion page for more details on the 2014 railtour schedule with associated web links.
Dont forget to order your DTG 2014 Calendar, still available! Full colour archive photos throughout featuring all the DTG locos. More details here
15th December 2013
Railtour report now added for No54 'The Maybach Meanderer'. Western Champion has now completed it's work with GBRf for 2013, any news regarding new workings in 2014 will be reported here.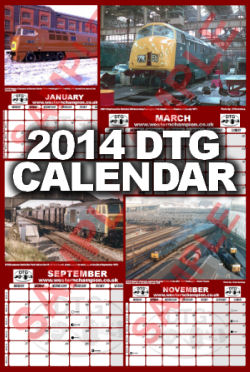 DIESEL TRACTION GROUP © All rights reserved