DIESEL TRACTION GROUP
Welcome to westernchampion.co.uk home of the Diesel Traction Group (DTG) online with details about D1015's mainline railtours plus news, updates and information on all our locomotives.
NEWS and UPDATES
30th June 2016
We are pleased to announce that D1015's next railtour in association with Pathfinders will be on September 17th from the West Midlands to Penzance. For full details and ticketing information, please click here The Cornishman.

30th May 2016
D1015 successfully completed it's second railtour of 2016, Pathfinder's The Western Challenger. Please follow links for report and photos. Western Challenger.

New 2014 DVD now available.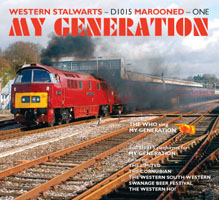 DIESEL TRACTION GROUP © All rights reserved